Corporate Wants You to Read This Blog
Whether you work with a content creator who's in house or contracted, it's an investment of your time and energy. In this blog I'll cover ways to get the most from that investment so that your writers have everything they need to help you succeed.
I'll also cover ways we can make our corporate communications more credible with employees worldwide through localization and co-creation.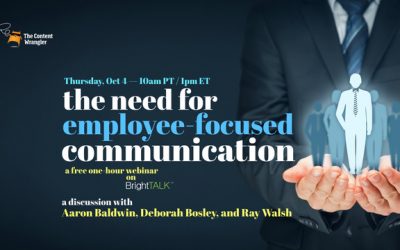 Join me and the panel in this free webinar organized by Content Wrangler (recorded October 4, 2018). We discussed the challenges of reaching employees in global settings and some of the steps you can take to reach them more effectively. Scott Abel of The Content...